---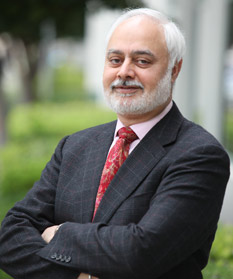 Gogi Sangha
Founder, President and Chief Executive Officer
Gogi Sangha holds a Master of Philosophy (M.Phil.) degree in organic chemistry and has over 30 years' R&D experience in the pharmaceutical, OTC and personal care industries. His career in personal care started in 1982 when he joined the R&D division of Shaklee Corporation. He then served stints at other established research and manufacturing companies, including Advanced Polymer Systems (APS), where he developed the New Drug Application (NDA) for tretinoin treatments using Microsponge® technology. J&J later launched Retin-A® Micro® based on this application.
In 1995, as co-owner of a start-up contract manufacturing business, Gogi delivered the initial 80+ sku's in the "i.d. bareMinerals" line for Bare Escentuals. Three years later, he founded GSC to provide R&D/manufacturing services for a broad range of personal care product companies, including leading natural and organic firms, such as, Avalon Organics, Alba Botanica, Alba Hawaiian, Zia Natural Skincare, Juice Beauty and Real Natural Skincare. He soon expanded the company's reach to service cutting edge clinical cosmeceutical brands, as well as corporations seeking "hybrid" products that incorporate a blend of natural, chemical and/or botanical ingredients. Gogi is also expert at applying nanotechnology to personal care products.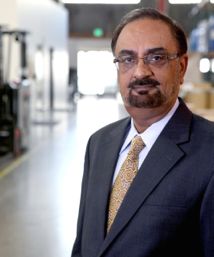 Gurkirpal Sandhu
Chief Operating Officer
Known by his friends and associates as "Sandhu," Gurkirpal Sandhu is an operations executive with 30 years' operations, growth and change management experience with extensive expertise in manufacturing processes and production, organizational structure, quality systems including ISO 9000, change management, people development, inside and outside sales management, acquisitions and consolidations. Prior to joining GSC, Sandhu held senior management positions with blue-chip manufacturing companies, including MiTek, Inc. and USP Structural Connectors. Sandhu's academic background includes advanced coursework in engineering, physical sciences and economics; a Bachelor of Arts degree with Honors in English with economics and political science; and a Master of Arts degree in English Literature.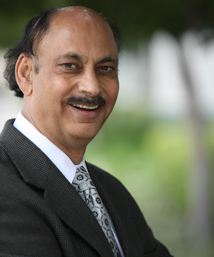 Jaspal Chowdhury
Director, Operations
An integral part of the GSC team since, 2001, Jaspal Chowdhury has both years of professional experience and an extensive education in the fields of science, quality control and management. He graduated with a Bachelor of Science degree in Chemistry, Biology and Botany from Panjab University, India and then went on to complete a Master of Science degree in Chemistry with a Bio-Chemistry major at Punjabi University, India. Thereafter, he taught college level chemistry for more than three years in the Fiji Islands. Jaspal later spent over five years as Quality Control and Lab Manager at Shape Products, a chemical formulation and manufacturing company and worked for over 11 years as Lab Supervisor and Analytical Chemist at the City of Hayward Department of Water and Wastewater.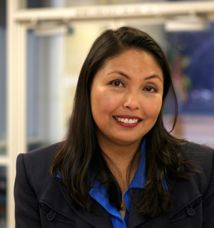 Fredalyn Rivera
Supply Chain Manager
Fredalyn Rivera's experience in the retail and manufacturing industries spans 15 years. She holds a Bachelor of Science degree in Retail Merchandising with a minor in Business Administration from the University of Hawaii, Manoa and a Certification of Purchasing Management (C.P.M) from California State University, East Bay. Clients depend on Freddie for her expertise in third party contract manufacturing, supply chain management, purchasing, inventory management and planning & forecasting.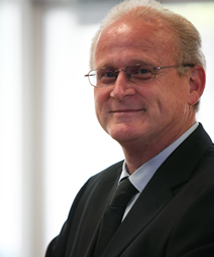 Ronald Brooks
Associate Director, Operations

Ronald Brooks brings over 30 years of manufacturing equipment experience to his position at GSC. His areas of expertise include the clean energy field, Y2K compliance and ISO9000 implementation. He has worked extensively in technical customer service support, product support engineering, engineering technician supervision, project management and facilities management. He supports GSC in equipment/tooling specification, plant & manufacturing automation/efficiency, facility upgrades and maintenance. Ron holds an Associate's Degree in computer science and certifications in Cisco CCNA, network engineering, principles of failure analysis and Paul-Munroe school of fluid power.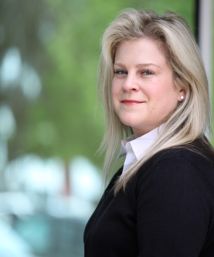 Michelle Capizano
Accounts Manager
Michelle Capizano has over 12 years' experience with development and pre-market startup ventures with several of today's most popular skincare brands. With a true passion for skincare, spa, cosmetics and everything "beauty" related, Michelle brought her marketing, purchasing, and project management skills from the high tech industry to the professional beauty industry. A graduate of the San Francisco Institute of Esthetics and Cosmetology, Michelle is a California state licensed esthetician and continues to expand her knowledge and stay at the cutting edge of beauty trends by attending industry tradeshows, continuing education classes and seminars.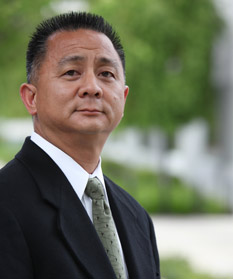 Norman Poon
IT Manager
Norman Poon is a highly accomplished IT professional with over 20 years' experience in the industry. He has a Bachelor of Science degree in Computer Science from California State University, East Bay. Most recently, Norm worked as IT Manager for UCSF, Institute for Neurodegenerative Diseases, San Francisco, California. Norm has expertise in building and overseeing IT structures, security, control, strategic computing and disaster recovery.