---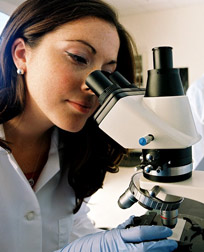 Our chemists are fanatical about bringing the latest scientific advances to life, creating
cutting edge skin and personal care products that are inspired, effective and decidedly
innovative.
Since 1998, GSC has built its reputation on developing custom formulations using the
most up-to-the-minute raw materials sourced from around the world. Our Research
and Development team includes seven-full-time chemists with decades of experience
formulating and manufacturing products across all ingredient-categories, including:
Cosmeceutical: Products with proprietary delivery systems, scientific ingredients and advanced technologies
Cosmetic: Products with botanical derivatives, plant actives, peptides and other efficacious cosmetic ingredients
Natural: Products with organic-based or chemical-free ingredients or a combination of the two
We are experienced in all FDA-mandated regulations and cGMP guidelines, as well as
European Cosmetics Directive and Health Canada mandates, so we can ensure your
launches will thrive in the U.S. and internationally. Our standards of excellence are
rigorous; our commitment to research, uncompromising.