We Have Luxurious, State-of-the-Art Skincare
Down to a Science.
GSC is committed to delivering the most innovative and effective premium skin
and personal care solutions, including daily maintenace, speacialized treatments and therapeutic
remedies. We deliver breakthrough products with powerful results.
---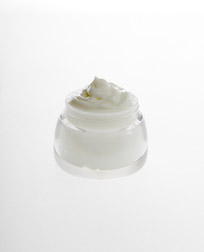 Our Key Areas of Expertise Include Formulations That Address:
Acne: Enlarged and clogged pores; redness; irritation; scarring; blotchiness; all types
of lesions; excess oil; excess sebum; hyperpigmentation; discolorations; dryness; and
large follicles.
Anti-Aging: Dry skin; oily skin; dullness; enlarged pores; melasma; sun damage;
loss of elasticity; loss of firmness; the appearance of lines and wrinkles; uneven
pigmentation; redness; irritation; dark under eye circles; crow's feet; puffy undereyes;
the appearance of aging upper eyelids; blotchiness; diminishing eyelashes; the
appearance of lip lines and loss of lip definition; and the appearance of deep furrows
and creases.
Basic Skincare Needs: Cleansing; toning; and hydrating.
Sensitivity: Rosacea; redness; irritation; and dryness.
Sun Care: UVA/UVB broad spectrum sun protection and after-sun care.
Baby Care: Diaper rash treatment and prevention; sun, hair and bath and body care.
Pet Care: Grooming and special treatments.
Bath, Body and Spa Care: Skin hydration, cleansing, refining; and softening; shaving;
hair growth inhibitors; and the appearance of stretch marks and cellulite.
Fragrance: Perfumes; eau de perfumes; eau de toilettes; colognes; body sprays; and
after shaves.
Men's Care: Shaving; hair care; skin care; personal hygiene; and body care.
plan and execute each phase of product development, manufacturing, production and
packaging taking you from concept to consumer swiftly and efficiently. Customer service
and satisfaction are paramount.
OTC Care
GSC Is Approved by the FDA to Manufacture Topical OTC Drugs, Including:
Chemical and natural sunscreens
Acne products incorporating salicylic acid, benzoyl peroxide and/or sulfur-based active ingredients
Anti-perspirants
Feminine hygiene products
Topical analgesics
Hydroquinone
Dandruff shampoos and conditioners